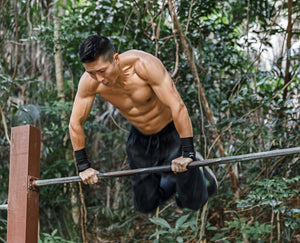 Speed, Strength and Sharpness. Train in high energy, the BAREPOWER™ program is designed to get you pumped up with adrenaline. We are talking about hill sprints, burpees and other explosive training exercises that require a high burst of energy in a short time interval. An introduction in Calisthenics is also a part of BAREPOWER™. Learn to do your first pull up or first muscle up. Unleash the power within you with BAREPOWER™.
Calisthenics mixed with high-intensity interval training; high energy plyometric-based workout. Increase speed and maximises calorie burn. Speed, strength, sharpness.
Self improvement through training is a cornerstone to Vic's daily regimen. Hill sprints, trail runs, interval and explosive exercises form the foundation from which he grows. An attitude and appreciation for effort, grit and hard work is reflected in his personal approach to calisthenics, endurance and strength work.

Vic brings together all these elements and his experience for BARE, so that you're able to unlock your potential and unleash the BAREPOWER™ within you.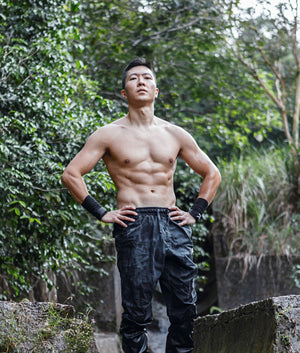 every thur 7:30pm
Calisthenics & HIIT
structured bodyweight training