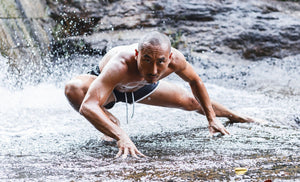 Learn to take control of your body and your mind. Learn to move the primal way. It's not about if you move; it's about how you move. Explore your body's natural movement mechanics with BAREFLOW™.
Dynamic movements, breath work, endurance and cognitive exercises. We will show you that the only limitation to movement of your body is your mind. Connect the dots and train holistically.
Dynamic movement training. A combination of animal flow and agility trainings that build strength, coordination and flexibility.
Inspired by movement, minimalism and nature, Sei thrives on training and being in the great outdoors. Be it through cold water swimming, breath, endurance or strength work, Sei consistently explores new ways to challenge and express himself with his mind and body.

In a bid to ground himself, and deepen his journey of personal growth, he recently walked the longest (100km) hiking trail in Hong Kong barefoot.

With an element of positivity and playfulness, Sei compliments the BARE team by adding his own personal touch with BAREFLOW™.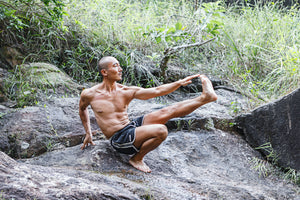 MON/THUR 7.30PM
DYNAMIC MOVEMENTS
Flow. Agility. Strength.
structured bodyweight training