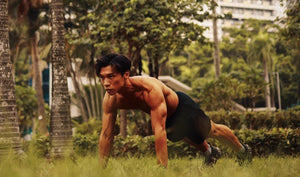 Get shredded with BAREFIT™, a complete body workout session combining interval training, obstacles training and cardio exercises.
This total body muscle assault program packed with high energy is a great boost for your cardiovascular health, increasing athletic abilities and losing weight. There are no complex moves to master, instead you simply follow along. Get toned, get ripped and get into the action with HIIT, obstacles training, battle ropes along with other designed workout challenges with BAREFIT™.
Obstacle-racing-inspired workouts. Full body interval training. Functional core workout for cardiovasular fitness. Designed to make you perform like an athlete.
Driven to be an all-around functional athlete, KC draws inspiration from a diverse range of training methods, from trail running, obstacle challenges and even tricking. Having earlier found a connection to his physical self through badminton, KC brings with him his experience in personal fitness and body weight training, all with a focus on healthy competition and team work.

The art of KC's training is in his ability to adapt any practical feature he discovers and then apply it into his personal regimen. His philosophy to life and training is simple. He seeks to better himself and those around him, and he sees both success and struggle as something to be shared by the whole.

KC's mission in the BARE team is to inspire and elevate you with BAREFIT.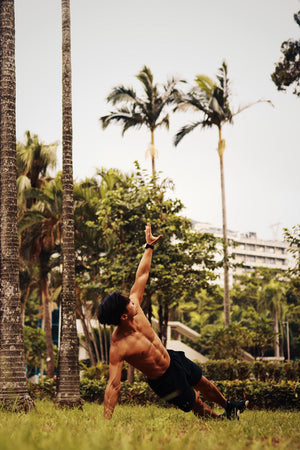 every mon 7.30pm
all rounded burner
structured bodyweight training